Residential Door Sales & Repair
As your home ages, so do your doors! Normal wear and tear on your doors can cause damage. As your home settles over time, gaps between the door and frame can let in outside air and cause problems. Leaks and water damage and cause doors and frames to rot and sag...The technicians at Arizona Door Service will take their time to evaluate your unique situation and provide you with a detailed work order on what needs to be done to remedy the problem. We understand how doors interact with the rest of your home, which is why we do it right the first time!
Patio Door Repair
A non-rolling patio door is a combination of problems existing from bad rollers and track, and repairing them can be difficult.
Replacement Rollers
Track Repair & Replacement
Replacement Tempered Glass
Replacement Locks
Door Hardware
We also offer the following repairs:
All Hinge Types
Lock Replacement
Deadbolts
Door Hardware
Split Frames
Jam Replacements
Thresholds
Weather-stripping
Burglaries
Burglaries are a tough reality for all communities. Unfortunately nobody is immune. If you have experienced a break in and your door needs to be serviced, call us today! Our skilled technicians can assess the situation to see what can be done to either repair or replace the door. As an Official Hikvision Dealer, we can also provide our video surveillance products and solutions to help make you and your family feel safe. Your safety and security will be our priority in your time of need.
Board Up Service
New Doors
Video Surveillance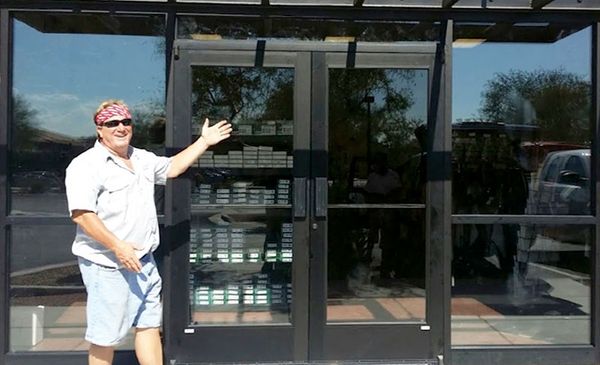 Arizona Door Services helps you find brands you can trust, and our reliable work ensures you can count on them for years to come.